Elite Bartenders Course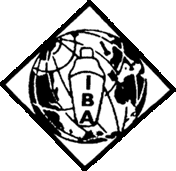 THE ELITE BARTENDERS COURSE JWC-ASIA 2021 SINGAPORE

Introduction
The Association of Bartenders & Sommeliers Singapore is pleased to present the International Bartenders Association (IBA) Academy - Elite Bartenders Course-JWC Asia 2021 for experienced bartenders worldwide.

Course Objective
The objectives of the course are:

To create awareness inherent to the use and abuse of alcoholic beverages
To provide participants with a working knowledge of the wines, spirits and liqueurs available on the international market, including their place of production and quality factors.
To differentiate and discuss all types of alcoholic and non-alcoholic beverages commonly marketed in bars
To provide participants with adequate skills to prepare, mix and serve the different types of beverages
To improve the participants in experimenting with new cocktail recipes
To acquaint the participants with the guidelines for bartending working procedures
To train the participants in bar control procedures
To train the participants in costing and pricing a beverage list
To discuss and implement bar merchandising ideas
To facilitate the learning and exchange of bar cultures
Course Structure
This is a 9-day course conducted from 9am to 12pm and 1pm to 7pm daily.
Course Details
Course Schedule
Application Form
Course Outlines
Alcohol and You
Beer
Principle of Distillation and Distilled Products
Compounded Products
Mineral Waters and Soft Drinks
Bar Management
Bar Service Procedures
International Cocktail Recipes
Creative Cocktails
Wines, Aromatised and Fortified Wines
Beverage Control
Costing and Pricing of Beverages
Marketing of Bars
Participants' Presentation
Products' Presentation by Sponsors


Commencement Date
16th August 2021
Foreign participants are expected to arrive on the 15th Aug 2021 and depart on the 26th Aug 2021 .

Course Fee
ABSS Member : Singapore Dollars $1700
IBA Member : Singapore Dollars $2700
Non-Member : Singapore Dollars $3700

Local payment by crossed cheque to Association of Bartenders & Sommeliers Singapore.
Foreign bank transfer to: Oversea-Chinese Banking Corporation Limited Singapore, Account No: 712-525963-001
Swift Code: OCBCSGSG
Account Name: Association of Bartenders & Sommeliers, Singapore.


Sponsorship
Main sponsors: Asia Pacific Breweries
Co-sponsors: DKSH (McCormik), DKSH (Sunquick), Dilmah Tea, Fabbri 1905, Finest Call, Monin Asia, White Tiger - Awamori

Accommodation
Participants will be accommodated at the Furama Riverfront, Singapore on a twin-sharing basis. Should participant choose to be accommodated in a single room an additional charge of S$1700 is applicable.

Extension of stay
Should participant wish to arrive 2 days earlier or depart 2 days later, the room rate is $190 nett per night without breakfast.

Endorsement
This course is designed for Barmen with some knowledge of alcoholic beverages and with few years of working experience. They must seek endorsement from the President of their Bartender's Association.

Enquiries
Please contact Association of Bartenders & Sommeliers Singapore at
Email: secretary@singaporebartenders.com

Certification
Certificates will be awarded to participants who meet the following requirements:
• Achieve 100% attendance
• Pass a written examination
• Participate in all activities

JWC Alumni Association
Participants graduated from "The Elite Bartenders Course" are automatically admitted to the JWC Alumni.

Application
Registration on the attached Application Form must be submitted to Association of Bartenders & Sommeliers before the 16th July 2021.

Applications will be accepted on a 'first-come-first-served' basis. Each application must be accompanied by payment of the relevant fee.

The Association of Bartenders & Sommeliers Singapore reserves the rights to reject any application that does not meet the selection criteria.

Guest Speakers
DKSH (McCormik) : Ms Patricia Ho
DKSH (Sunquick) : Mr Ashok Sehgal
Dilmah Tea : Mr Rusty Cerven
Fabbri 1905 : Dr Nicola Fabbri
Finest Call : Mr John Bagnall
Monin Asia : Mr Jason Soon
White Tiger Awamori : Mr Hirokazu Maruhashi

Trainers
ABSS Course Leader: Mr David Chan
Top Student
The top student (s) will be selected based on the following criteria:
• Attitude, Attendance and Punctuality
• Overall Presentation – oral presentation, cocktail mixing and class participation.
• Written Examination

Eagle Award
This will be awarded to a student who proved to have strong practical and business sense.